posted on 10/5/21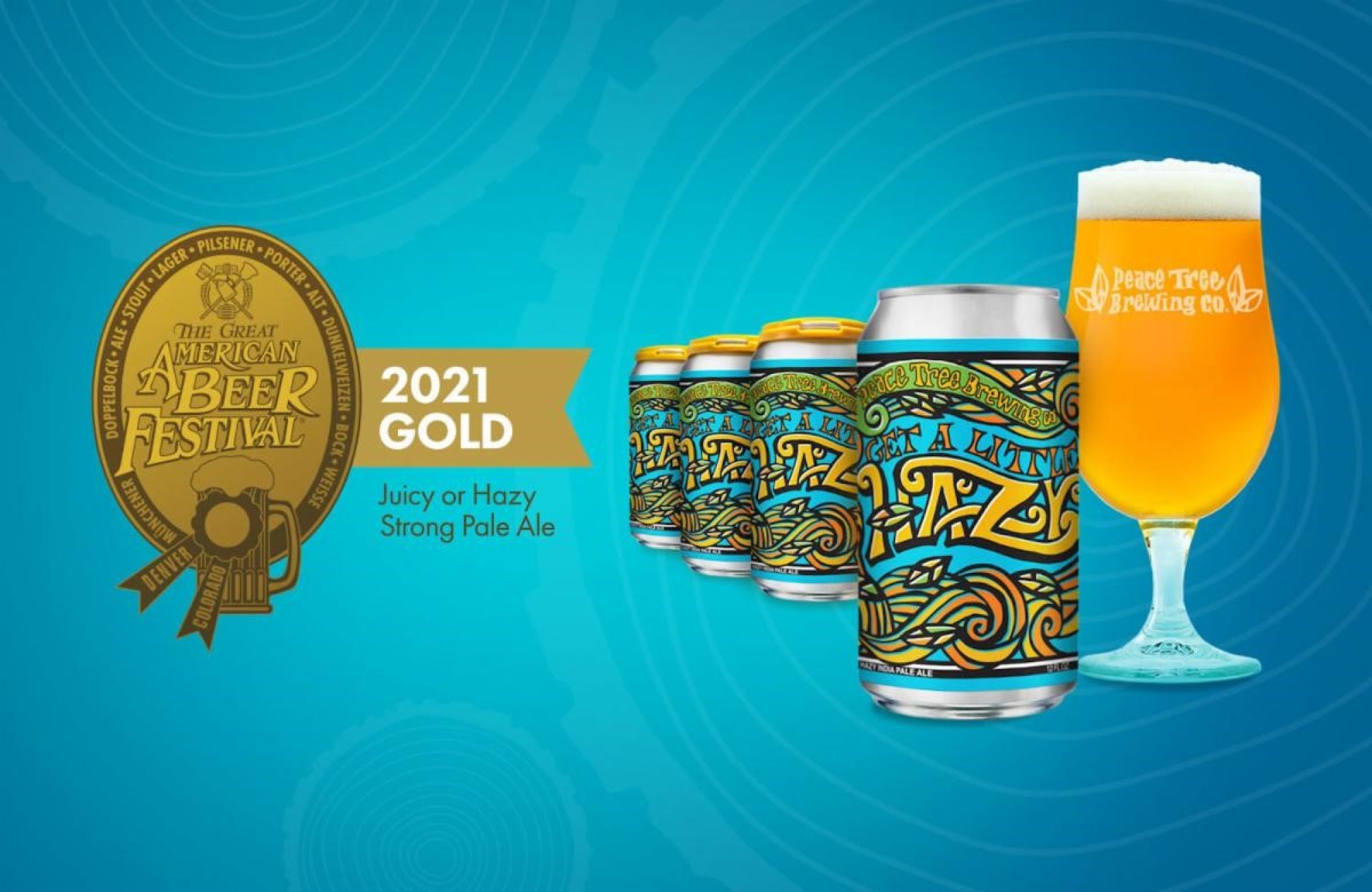 Peace Tree Brewing won a gold medal at the Great American Beer Festival for its "Get a Little Hazy IPA" at a ceremony held September 10th at the Bellco Theatre in Denver during the Craft Brewers Conference. Get a Little Hazy is a New England IPA with an ABV of 6.0%. It won gold in the Juicy or Hazy Strong Pale Ale beer-style category.
Owner and President Megan McKay says as one of the original breweries in the state, it's wonderful to see the judges and customers recognizing the art, science, and care that goes into brewing a good-tasting beer.
The competition had 97 beer categories covering 175 different beer styles. Judging took place in 34 sessions over 17 days with 170 judges, who evaluated entries from all 50 states, Washington, D.C., and Puerto Rico.
Peace Tree Brewing Company will be celebrating at their Tap Room on October 16.