posted on 6/14/22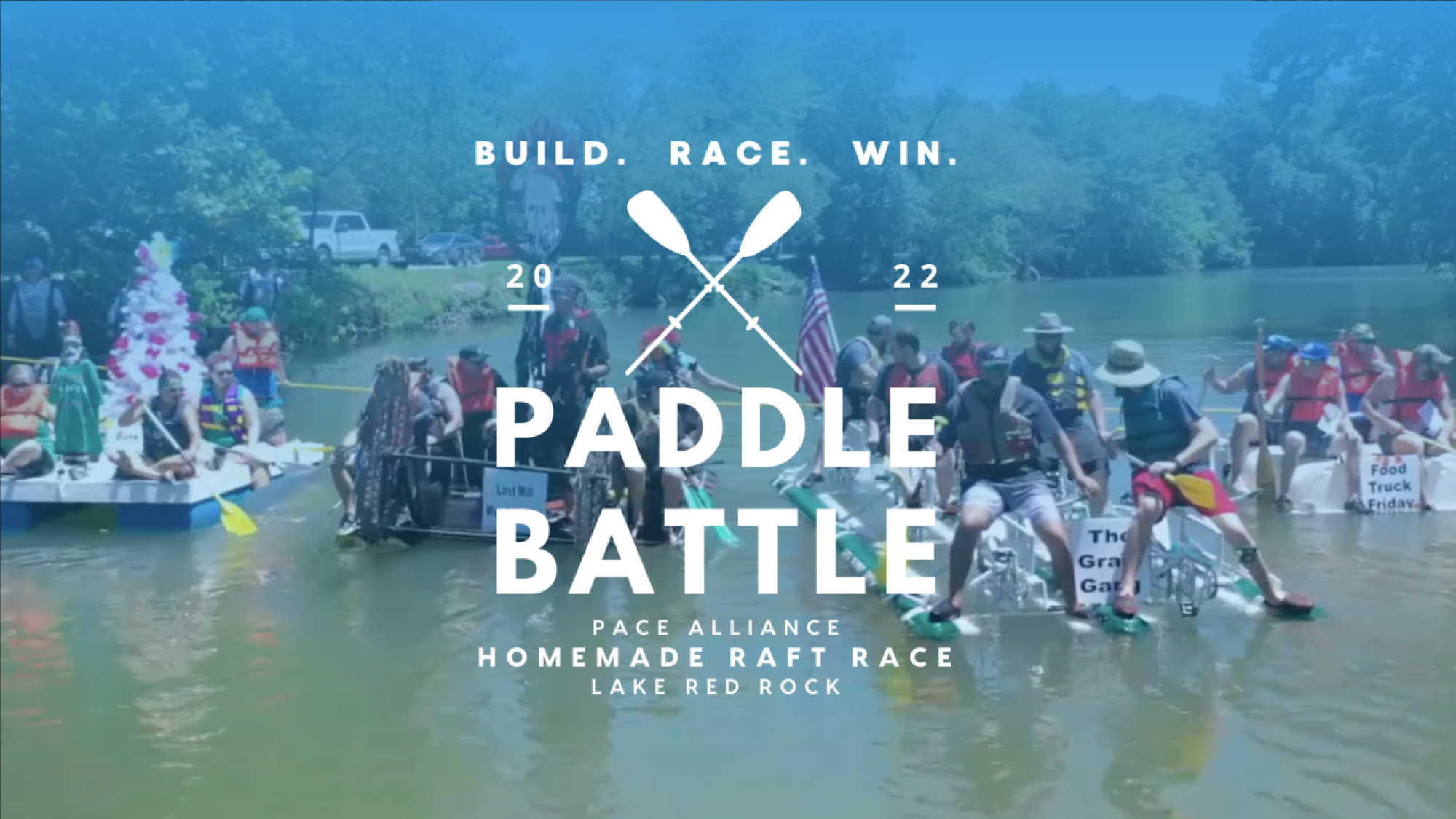 The PACE Alliance is hosting its First Annual Paddle Battle Race. This homemade raft race will feature teams of local businesses, community organizations, church groups, and groups of friends with the creativity and ingenuity it takes to build a vessel worthy to race! Get your crew together for this exciting family-friendly event at North Overlook Beach on Saturday morning, July 9th. The PACE Paddle Battle is part of the Lake Red Rock Balloon Fest weekend!

Fill out the form at https://lnkd.in/eQe9gnGg to reserve your spot. Each team consists of 2-6 people. The deadline to sign up is June 30, 2022.

Prizes: 1st Place $500; 2nd Place $250; 3rd Place $125; People's Favorite "Boat" $25
There is no entry fee for this event. Come out and enjoy this fun NEW event! And stay after to enjoy the balloons, band, and great food!