posted on 4/12/22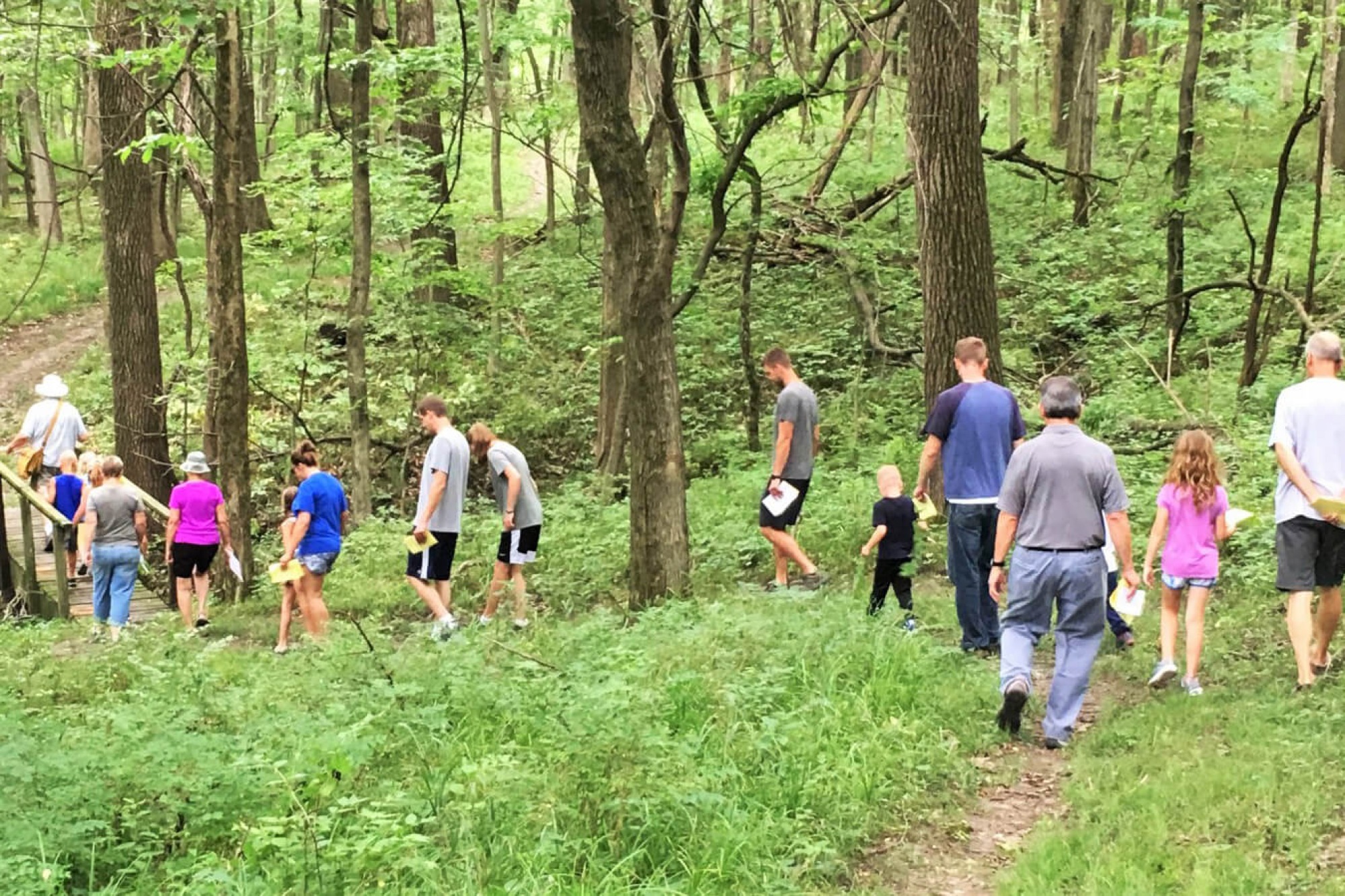 1. Lake Red Rock Water Trail
Paddlers can access the Lake Red Rock Water Trail at several locations, the 41 mile trail features a "sea" cave at certian levels and views of the cliffs sur- rounding the lake. For an added experience, paddle to the Hickory Ridge Nature Area to tent overnight.
2. Volksweg Trail
Located on the north shore of Lake Red Rock, the 17 mile Volksweg Trail is a paved trail for cycling and hiking. The trail extends to Pella and provides connections to several of the amenities within the city. A new trail extension to Cordova Park was completed in 2020.
3. Elk Rock Equestrian Trail
One of only a handful of public equestrian facilities with both camping and trails, the 13 mile dirt trail features amazing views from several points on the south shore of Lake Red Rock just off Highway 14. For an added experience, plan to camp also.
4. Karr Nature Trail
Located at Cordova Park, the 1 mile dirt Karr Nature Trail is an excellent activity to do when visiting the Cordova Park Observation Tower. Bring a cooler and enjoy a picnic lunch at the park also. Runners enjoy doing the trail and tower just after sunrise followed by breakfast at one of the local cafes.
Check Out More Great Trails...
Big Rock Park Trail
Located on the north side of Pella, the 2 mile earthen trail features an experience through native timbers and don't miss out on seeing the BIG ROCK!
cityofpella.com
Competine Trail
Located in Knoxville, the 2 mile concrete surface Competine Trail follows the Competine Creek from Marion County Park to West 5th Street.
knoxvilleia.gov
Eagle Lair Loop
Located at Ivan's Campground, the .6 mile dirt trail features views of the Lake Red Rock Dam and Des Moines River. The area is also a great bird viewing area.
lakeredrock.org
God's Garden Trail
Located near Melcher-Dallas, this 2 mile privately owned trail on 40th place is open Memorial Day to Labor Day.
Howell Station Prairie Trail
A 1.5 mile earthen path trail through an established prairie and woodland.
lakeredrock.org
Joe Stubbs Memorial Trail
Located on the west side of Pleasantville, the dirt trail takes you around the park. Don't forget to check out the Chimney Swift Tower and sample some of the delicious local foods downtown.
North Overlook Trail
A 1.1 mile earthen path trail in a wooded area near the campground.
lakeredrock.org
Playscape Nature Trail
A short .25 mile woodland path near North Overlook from the natural play area to a prairie complete with sundial.
lakeredrock.org
Stu Kuyper Nature Trail
Located near the Whitebreast Nature Area, the 1.5 mile dirt trail features panoramic views from several points on the south shore of Lake Red Rock. For an added experience, visit the Coal Ridge Church or spend some time at the Whitebreast Beach.
lakeredrock.org