posted on 4/10/22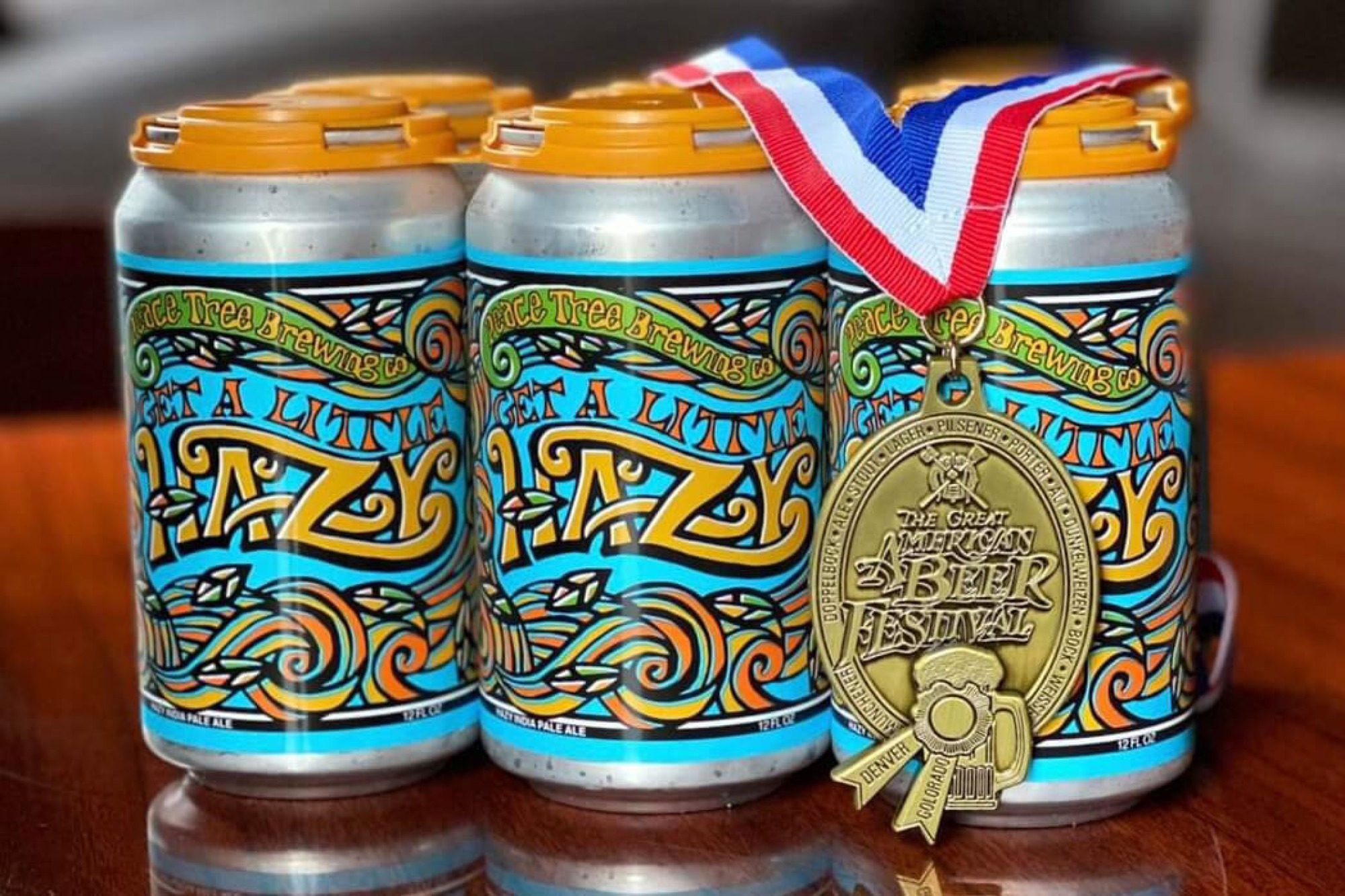 Most Iowans would agree that happiness is mom's home-cooked meals. These meals feature locally grown beef, pork, and poultry as well as vegetables from the garden. Desserts come packed with butter and topped with whipping cream. Many of the area chefs create meals that stir up these childhood memories. Make time to enjoy some favorites...
1) Handcrafted Beers
The Peace Tree Brewing Company, located in Knoxville, received a gold medal at the 2014 World Beer Cup for their Belgian-Style Pale Ale called Blonde Fatale. More recently at the 2021 Great American Beer Festival, their Get a Little Hazy won a gold medal in the Juicy or Hazy Strong Pale Ale category. Visit their taproom in Knoxville or find their beers at many of the local pubs and restaurants.
2) Dutch Letters
Baked from old world recipes these treats feature an almond filling surrounded by a flaky pastry exterior. You can find these treats at Jaarsma Bakery, Vander Ploeg Bakery, or Smokey Row Coffee House. Over 60,000 of these sweet treats are sold during the 3-day Tulip Time Festival.
3) Sweet Corn
Mid-July to early August in Iowa means sweet corn season. Grocery stores and roadside stands feature some of the sweetest corn you will ever taste.
4) Hand-Breaded Tenderloins
Located on the southside of the Melcher square you will find Northcote Locker & Wholesale Meats. They are known around the region for their hand-breaded tenderloins. A tenderloin is a pork tenderloin that is pounded flat, breaded, and deep-fried. Many restaurants feature tenderloins on their menu.
5) Local Wines
The wine industry continues to boom in Iowa. In the Red Rock Area, check out Nearwood Winery located south of Knoxville or Tassel Ridge Winery located just east of Pella. You can also find Iowa wines at the Wijn House as well as great wine slushy drinks.
6) Pork Chop
One-third of hogs in the US are raised in Iowa. The "Iowa Chop" is a thick center-cut pork loin chop that includes a large T-shaped bone and is structurally similar to the beef T-bone steak. Many upscale and diner restaurants offer pork chops on their menu and you can also find fresh chops in the meat markets.
7) Locally Roasted Coffee
There is nothing like the smell of coffee being freshly roasted. Smokey Row in Pleasantville and Iris Coffee in Pella both roast their own special flavors of java.
8) Windmill Flour
The Vermeer Mill located within the Pella Historical Village is actually a working windmill. Wheat is ground and sold at the gift shop.
9) Dutch Bologna
One of the Dutch treats in Pella is ring bologna curled into a horseshoe shape. The meat is smoked and includes a recipe of special spices to get it's unique flavors. The bologna can be eaten cold or warmed.
10) Chocolate
A family tradition has turned into a sweet business at Van Veen Chocolates in Pella. Their special creations include butter toffee, hand-wrapped caramels, meltaways, and pecan stukjes.
11) Bread Pudding
Many local restaurants offer this yummy dessert on their menu. A couple to check out are One Eleven Public House, Coffee Connection, Butcher's Brewhuis and The Bread Board.
12) Gas Station Pizza
Go to a gas station for pizza? In Iowa, you will find pizza at several of the gas stations. These shops make everything from taco pizza to breakfast pizza.
13) Steak
According to the Iowa Beef Counci, cattle outnumber people in Iowa. Area restaurants and meat markets offer several cuts of steak from ribeye to New York strip. Experience why Iowa beef is a cut above the rest!
14) Onion Rings
Winner for the best appetizer several years in a row, Checkerboard Restaurant in Pleasantville is known for their onion rings. These onion rings are made with fresh onions and fried to mouthwatering perfection. They also received top honors for the Iowa Tourism Rural Restaurant of the Year in 2016.
15) Poffertjes
Poffertjes are little pancake puffs formed by pouring a yeast-based batter into the cavities of a Poffertjes Pan. They are cooked on each side until golden and finished off with a few dots of butter and a sprinkling of powdered sugar. They are popular in the Netherlands as a street food during holidays. You will find them at stands during Tulip Time or at the DutchFix in Pella.